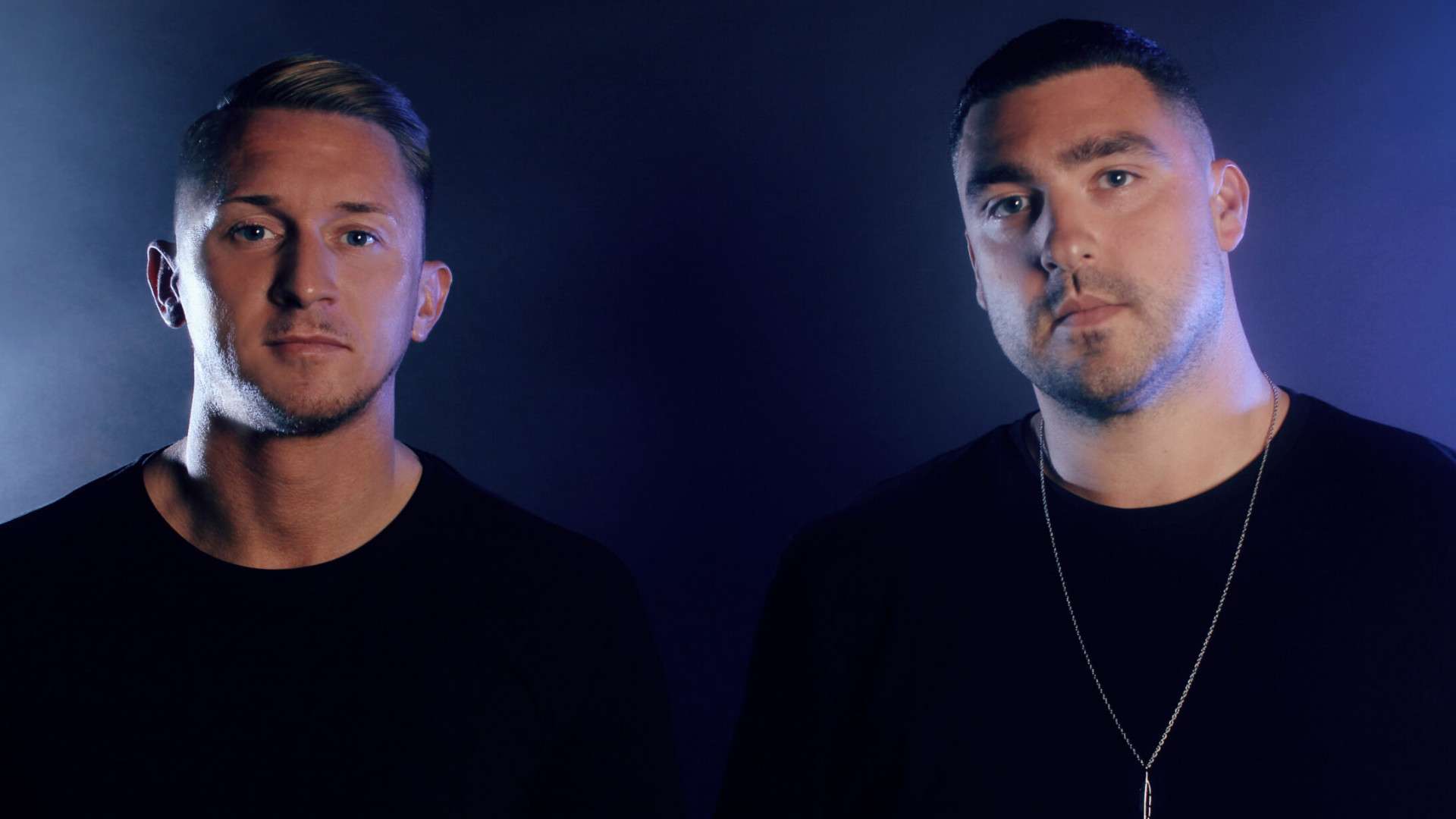 CamelPhat ist ein englisches DJ- und Produzentenduo, bestehend aus Dave Whelan und Mike Di Scala, das 2006 in Liverpool gegründet wurde. Am bekanntesten sind sie für ihre 2017 veröffentlichte Single "Cola", die Platz 3 der UK Dance Charts und Platz 18 der UK Singles Charts erreichte. Die Single entstand in Zusammenarbeit mit dem britischen Dance-Act Elderbrook und wurde auf Defected Records veröffentlicht.
Dave Whelan und Mike Di Scala lernten sich im Liverpooler Plattenladen 3 Beat Records kennen und arbeiteten beide als Discjockeys in Nachtclubs der Stadt. Di Scala hatte zuvor als Mitglied von Rezonance Q und Ultrabeat sowie als Solokünstler Musik veröffentlicht. Dave Whelan veranstaltete seit 2004 seine eigene Jubilee Club Night und die beiden waren Resident DJs im Society Nightclub. Zusammen mit Les Calvert begannen sie, als Mitglieder von The Chosen Few Musik zu produzieren, und das Trio betrieb auch das Plattenlabel Adhesive, ein Sublabel von All Around the World. The Chosen Few veröffentlichten eine Coverversion des Tears for Fears-Songs "Everybody Wants to Rule the World" (Adhesive, 2004) und einen Remix des Originalsongs auf Tears Roll Down (Greatest Hits 82-92).
Als Duo veröffentlichten Whelan und Di Scala mehrere Remixe unter verschiedenen Namen wie The Bassline Hustlers, Men from Mars und Da Mode. Unter dem Namen Pawn Shop veröffentlichten sie die Single "Shot Away" (All Around the World, 2006), die auf einem Sample von "Gimme Shelter" der Rolling Stones basiert und Platz 100 der britischen Singles-Charts erreichte. Danach veröffentlichten sie als Whelan & Di Scala mehrere Singles auf verschiedenen Labels, darunter ihr eigenes Label Bachelor Pad Recordings. Die beiden DJs veröffentlichten auch Musik unter anderen Pseudonymen wie Wheels & Disco, Mancini und Shake n' Jack. Von 2008 bis 2014 war Dave Whelan außerdem Radiomoderator bei Juice FM.
Im Jahr 2010 veröffentlichten sie ihre ersten Aufnahmen unter dem Namen CamelPhat auf ihrem eigenen Label Vice Records. Als CamelPhat trugen sie anfangs Wrestling-Masken, um ihre Identität zu verbergen, denn sie "wollten, dass die Leute die Musik beurteilen und nicht uns". 2011 wurden Dave Whelan und Mike Di Scala Besitzer des Liverpooler Nachtclubs Mansion. Das Duo veröffentlichte zahlreiche Singles und EPs auf verschiedenen Labels, und einige CamelPhat-Songs landeten in den belgischen Ultra-Top-Charts, darunter "The Act" (Spinnin' Deep, 2014), "Paradigm" featuring A*M*E (Axtone, 2015), "Constellations" (Spinnin' Deep, 2015), "Make 'Em Dance" von der Light Night EP (Suara, 2016) und "Hangin' Out with Charlie" von der Hangin' with Charlie EP (Suara, 2017).
Die Kollaboration des Duos mit Elderbrook auf "Cola" (Defected, 2017) war ein internationaler Hit, der auf Platz 1 der US Billboard Dance Club Songs Charts landete und bei den 60. Annual Grammy Awards für die beste Dance-Aufnahme nominiert wurde. Sie veröffentlichten weitere Singles und EPs und hatten mit "Panic Room" (Loudmouth Music, 2018), einer Kollaboration mit Au/Ra, und "Breathe" (Pryda Presents, 2018), einer Kollaboration mit Cristoph featuring Jem Cooke, weitere Hitsingles. Im Dezember 2018 unterschrieben CamelPhat bei RCA Records. Im Juni 2019 veröffentlichten sie "Be Someone", eine Zusammenarbeit mit Jake Bugg, als Lead-Single aus ihrem Debütalbum.
Nach ihrem Debütalbum "Dark Matter" im Jahr 2020 veröffentlichen CamelPhat im September 2023 ihr zweites Album "Spiritual Milk". Mit dabei sind Künstler wie Anyma, Max Milner, Mathame sowie Kölsch und das Ganze soll eine Platte zum Zuhören sein, die die Gedanken vom Alltag ablenkt.