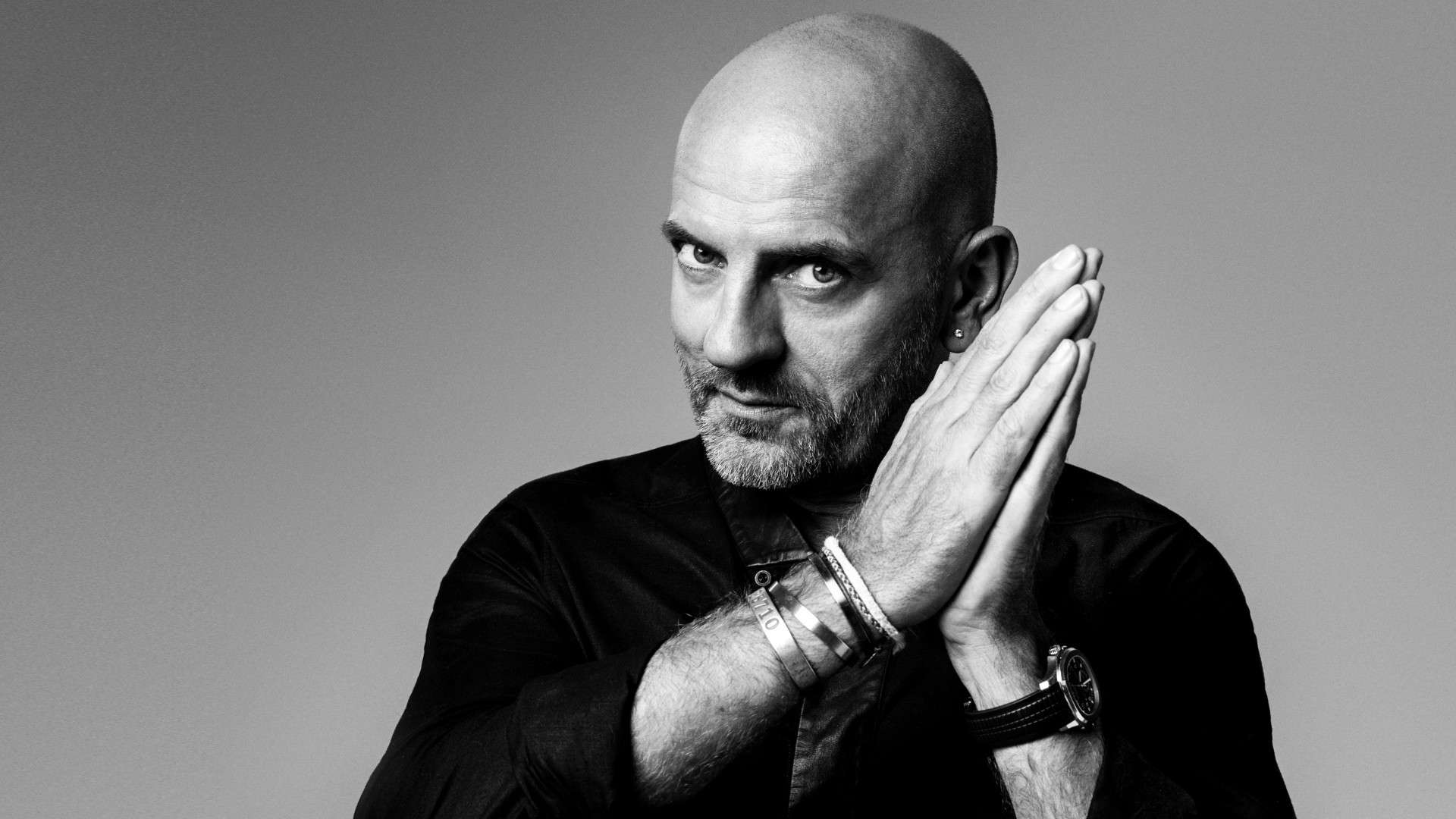 Sven Väth ist ein deutscher DJ und Musikproduzent im Bereich der elektronischen Musik. Sven wurde am 26. Oktober 1964 in Frankfurt am Main geboren und begann seine Karriere Anfang der 1980er Jahre als DJ im elterlichen Tanzlokal Queens Pub in Neu-Isenburg. Ein Jahr später legte er im Vogue in der Frankfurter Innenstadt auf, wo er 1984 Resident-DJ wurde. 1985 gründete er mit anderen DJs das Label Eye Q Records, das sich in den folgenden Jahren zu einem der wichtigsten Labels für elektronische Musik in Deutschland entwickelte.
Mit seinem eigenen Musikprojekt "Sven Väth" hatte er Ende der 1980er Jahre erste Erfolge und veröffentlichte seine ersten Alben "Harlequin – The Beauty and The Beast" und "Accident in Paradise". Sein Album "The Harlequin – The Robot and The Ballet-Dancer" aus dem Jahr 1994 etablierte ihn endgültig als wichtiger Vertreter der Techno-Szene.
Sven Väth ist auch als DJ weltweit bekannt und beliebt. Er hat in den letzten Jahrzehnten auf vielen großen Festivals aufgelegt, wie dem Time Warp, dem Melt Festival und dem Tomorrowland und gehört zu den bekanntesten Vertretern des Techno-Genres. Im Jahr 2000 gründete er sein eigenes Label "Cocoon Recordings" und betreibt seit 2004 den "Cocoon Club" in Frankfurt am Main, der zu den bekanntesten Clubs für elektronische Musik in Deutschland gehört. Der Club gilt als eine der bedeutendsten Institutionen in der elektronischen Tanzmusikszene und hat sich über die Jahre zu einem wahren Kultclub entwickelt.
Der Cocoon Club zeichnet sich durch seine besondere Architektur aus. Er wurde von dem Architekten Markus Oehlen gestaltet und besticht durch seine futuristischen Elemente. Die Tanzfläche ist von einer großen Kuppel überdacht, die an das Dach eines Raumschiffs erinnert.
Seit der Eröffnung haben zahlreiche DJs im Cocoon Club aufgelegt. Hierzu zählen unter anderem Carl Craig, Richie Hawtin, Ricardo Villalobos und natürlich Sven Väth selbst. Der Club veranstaltet zudem regelmäßig eigene Events wie die Cocoon Nights oder das Cocoon in the Park Festival in Leeds.
Insgesamt hat sich der Cocoon Club zu einer Ikone der elektronischen Tanzmusikszene entwickelt und ist für viele Musikfans aus aller Welt ein absolutes Must-Visit.