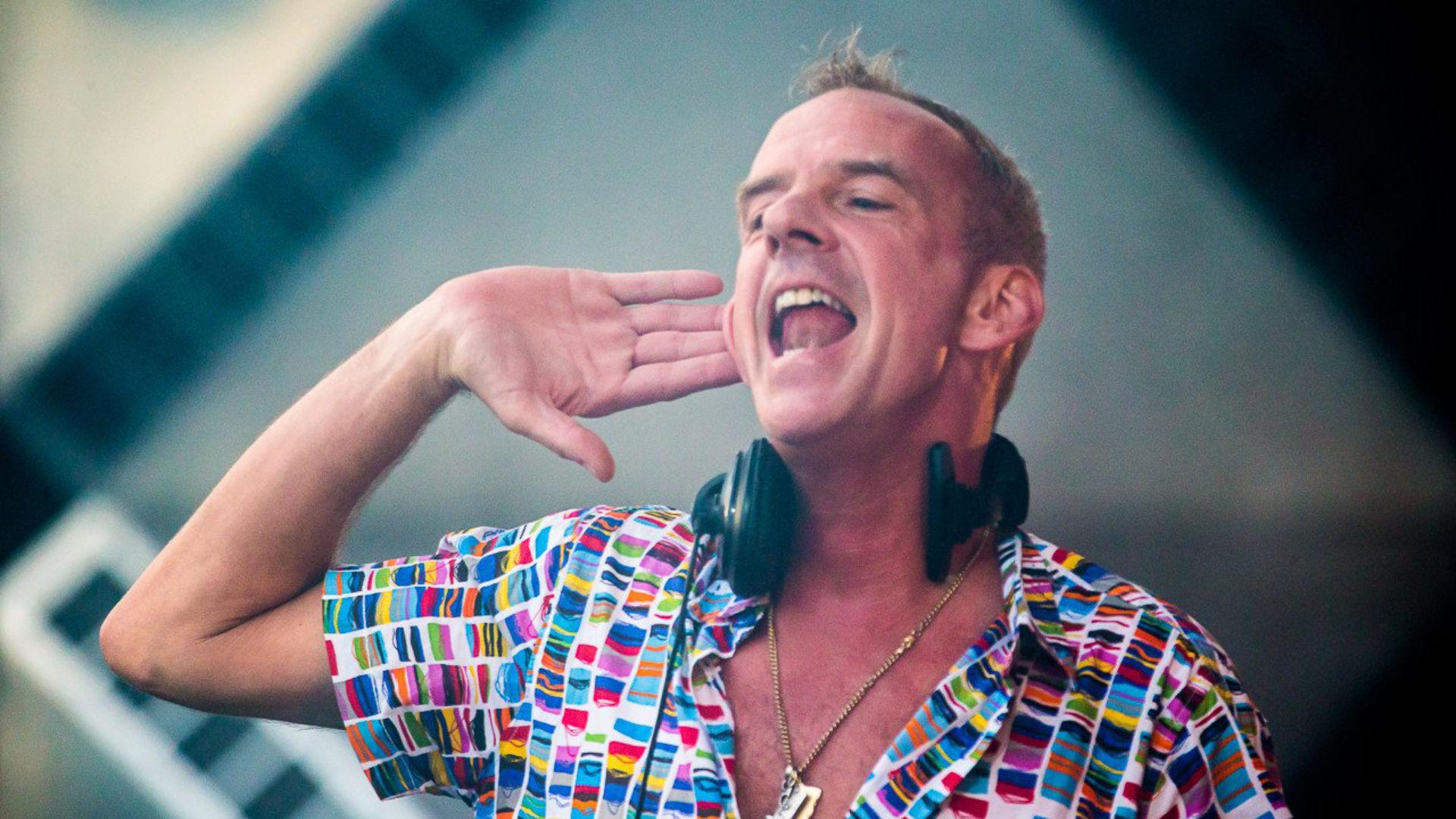 Fatboy Slim, geboren am 31. Juli 1963 als Quentin Leo Cook in Bromley, London, ist ein britischer Musiker. Er ist auch als Norman Cook, Pizzaman und Son of a Cheeky Boy bekannt.
Er begann als Bassist bei The Housemartins und hatte Erfolg mit dem Song "Caravan of Love". Seine Solokarriere begann 1988. 1989 gründete er mit Lindy Layton die Band Beats International. 1993 startete er die House-Projekte Pizzaman und Mighty Dub Katz. Außerdem war er Mitglied der Funk-Pop-Band Freak Power (1994-1997). Bekannt für seine Remixe prägte er den Big Beat Sound. Hits wie "Right Here, Right Now" und "The Rockafeller Skank" gehören zu seinem umfangreichen Repertoire.
Berühmt sind seine Musikvideos wie die humorvolle Evolution des Menschen in "Right Here, Right Now" oder die Tanzgruppe in "Praise You". "Weapon of Choice" mit Christopher Walken wurde als bestes Video ausgezeichnet. Die Big Beach Boutique Party zog Zehntausende an. Als The BPA arbeitet er mit Künstlern wie David Byrne und Dizzee Rascal zusammen.